A story in four chapters
Series created for the European Glass Festival 2019 in Wroclaw – themed "Beauty and his Beast"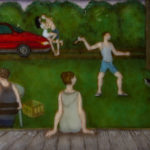 Some moments stroke you the wrong way. Small conflicts that never escalate into world wars, yet, for a time, can overwhelm your mental registers, resonating with – and amplified by – past experience.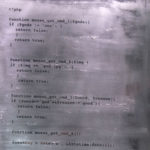 Machines will learn to think very soon. But how to help them navigate the do-s and don't-s? Starting with A and B, here's my attempt to translate some of the oldest tablets into machine langauage.
A collection of pictures based on real-life events and non-events, taking place in Eastern Tallinn's commieblock district Lasnamäe in 1985-2001.
Upon hearing the phone ring, while still half asleep, Sergeant Tirr knew it wasn't going to be easy. As it appears, it's up to me to save the world this weekend, he mused, sourly. Had he only known that the toughest part of the endeavour awaiting him was going to be its happy end – who knows if he world as we know it still would exist today.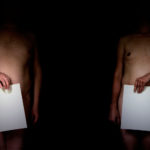 The challenges faced by job seekers: how to perfectly tune your CV while not erasing half you life story.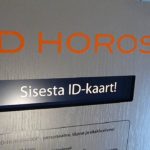 ID Horoscope – personalized, accurate and exclusive!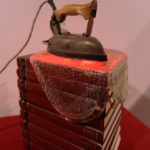 #thingsjusthappen
Inside, us, there are… gods.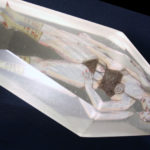 Who's the fairest of them all? Hurry up, and we'll preserve your beauty for eternity!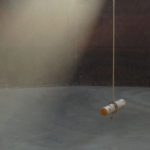 Interactive sound installation: using the swing brought along words in the Estonian language that we share with our Uralic relatives. Since geneticists are about to overturn old theories about our origins, this is the last chance to dance around the language tree.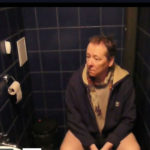 Welcome to the Laboratory! Thank you for participating in the Estonian Genome Project! Your voluntary donation of DNA helps us continue with our studies. Please note that your anonymity is garanteed.
A tornado had broken trees near the Palamuse River. We decided to erect a monument to them, made of them.
Books and movies teach us that there is such a thing called loooove. Life now and then raises doubts over its existence.